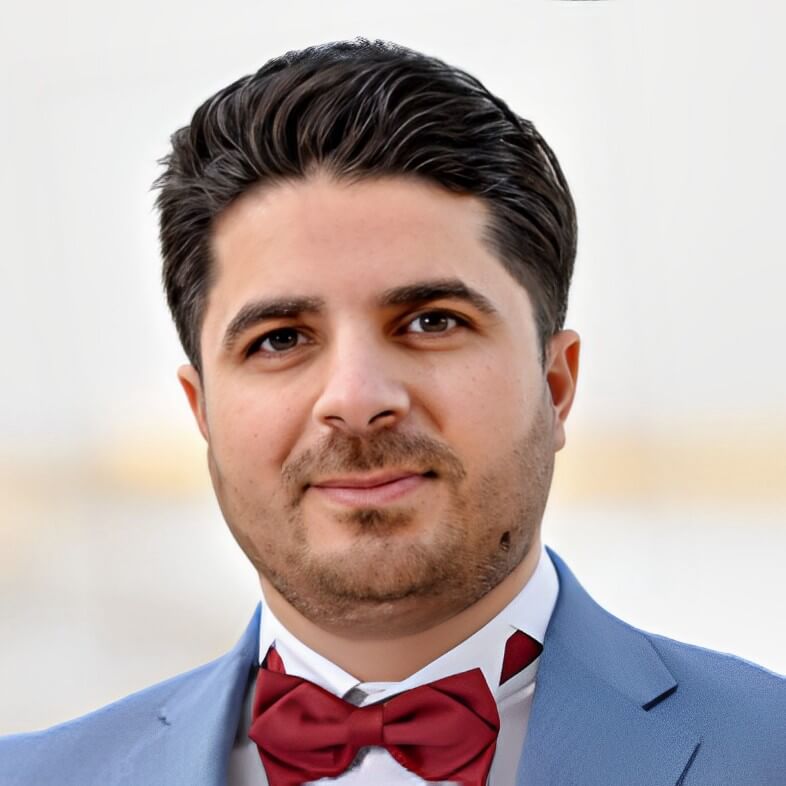 Don't follow the rules. Not all rules are good rules. If I followed the rules, I would not have ventured outside the box in creating a new approach to face AI technology.
As a part of our series about cutting-edge technological breakthroughs, I had the pleasure of interviewing Taleb Alashkar.
As a global expert in face AI and AR technology with a PhD in computer vision and artificial intelligence, Taleb conceptualized AlgoFace as he saw a need for ethical AI that was unbiased, inclusive and accessible by all.
Thank you so much for doing this with us! Before we dive in, our readers would love to learn a bit about you. Can you tell us a story about what brought you to this specific career path?
Growing up in Syria, doing my grad school in France and Italy, moving to the US to work on AI in academic and industrial projects made me aware of the inequities and biases in AI especially when it comes to human face detection and analysis and wanted to create a more equitable and ethical system. What really solidified my career path was my PhD work in computer vision where I saw a real need for inclusive, unbiased, ethical and privacy protecting solutions that did not store data and could run in any environment — from low power to having no internet available.
Can you share the most interesting story that happened to you since you began your career?
In addition to my studies, it was my work with AlgoLabs that further reinforced the need to develop more inclusive AI technologies. What became apparent to me was that current face technology identified the user and was server based in which the user's information was stored forever in a database, most likely located in China and accessible to the Chinese government. I wanted to create good uses for facial analysis which did not identify individuals nor did it stream or store data on a server. AlgoFace's technology utilizes edge computing which means that the data stays on the end user's device and does not get transmitted or stored to a server.
Can you tell us about the cutting-edge technological breakthroughs that you are working on? How do you think that will help people?
I am working on what we call Face AI which uses computer vision to detect and analyze human faces. Facial analysis is often used synonymously with facial recognition but the two are different. Facial recognition captures a person's facial scan in order to find their ID but facial analysis doesn't.
Facial analysis is the opposite and is not designed to identify the person. Instead, our facial analysis technology utilized edge computing which means it stays on your device and was designed with privacy first and foremost.
It detects facial landmarks, features, skin tone, age estimation and eye gaze but does not identify who you are. It can be used in numerous cases, one of which is virtual try on for makeup, hair color and extensions. Other use cases are to monitor driving or for cashierless checkout. We can estimate the users age with regards to buying age restricted products. We can also track shoppers' gaze to monitor what products they are viewing.
How do you think this might change the world?
Facial analysis has many, many benefits to society. We are finding new use cases daily when talking to prospective clients. What is most important is that our technology ensures privacy as we do not store data and it is also unbiased and inclusive in which it works across skin tones and types. It can be used across a multitude of industries and will play a key role in the booming Metaverse as we can create real looking avatars as opposed to the cartoonish version currently used today.
Keeping "Black Mirror" in mind, can you see any potential drawbacks of this technology that people should think more deeply about?
We developed this technology for that specific reason. We believe technology does not have to be dystopian. We built AlgoFace's AI enablement engine to be the exact opposite. We believe in technology for good designed to be ethical, accurate, private and inclusive. We purposely designed it so we cannot store data, nor identify the person. We also designed it to be accessible to everyone, everywhere running locally on devices using edge computing which also functions in low power environments.
Was there a "tipping point" that led you to this breakthrough? Can you tell us that story?
AlgoFace was incubated by AlgoLabs, a company that develops automated, data driven solutions for a variety of industries. It was my work with AlgoLabs that I realized the need for computer vision driven technology that was ethical and inclusive in its approach while maintaining the user's privacy.
What do you need to lead this technology to widespread adoption?
First and foremost we are working hard to inform consumers about the difference between facial analysis versus recognition. As I mentioned, the two are often used interchangeably but are very different. The main reason most customers hear about us or find us is that they are looking for solutions that are designed to maintain the user's privacy. We are one of the few companies in our space that uses edge computing with no data storage in developing face AI solutions.
What have you been doing to publicize this idea? Have you been using any innovative marketing strategies?
Our go-to-market strategy covers three product lines in which we see a fit for our technology:
B2B and B2G (government) for corporate R&D.
Raw tools: 2D SDK for developers, data annotation and labeling (we have one of the most comprehensive libraries with more than 100,000 images).
Applied solutions: Virtual try on for makeup, hair and hair color, 3D Avatars Animation etc.
In terms of innovative strategies we are utilizing, we are working from a grass roots level to educate developers through blogs and partnerships. We are targeting B2B through events, partnerships and content to include bylines, blogs and articles. Lastly, we want to build a consumer presence around AI for Good in which privacy is a priority.
None of us are able to achieve success without some help along the way. Is there a particular person who you are grateful towards who helped get you to where you are? Can you share a story about that?
That would be Amjad Hussain and Ramesh Raskar, both have been instrumental in my career. Amjad is the CEO of AlgoLabs. I could not have come this far without his confidence in me and my direction in designing technology that values privacy. The other would be Ramesh Raskar who is a professor with MIT's famous media lab. He has been an invaluable resource.
How have you used your success to bring goodness to the world?
I am an innovator by nature. I want to stay on the path of developing ethical AI.
What are your "5 Things I Wish Someone Told Me Before I Started" and why?
Doing the right thing is harder than doing the wrong thing. Creating ethical AI is very time intensive but worth it.
Innovation is not a straight line. It takes many trials and errors to find the right market fit.
Be patient. Which is a reference to both 1and 2.
Innovation is about the present as much as it is about the future. It all starts with identifying a present day need which can be improved upon to evolve with the user's needs.
Don't follow the rules. Not all rules are good rules. If I followed the rules, I would not have ventured outside the box in creating a new approach to face AI technology.
You are a person of great influence. If you could inspire a movement that would bring the most amount of good to the most amount of people, what would that be? You never know what your idea can trigger. 🙂
I believe in giving back. I want to provide others, particularly minorities, with access to the opportunities that I had. I kept this in mind when building my development team which is comprised of men and women from diverse cultures and backgrounds. I also believe we should always err on the right side in developing inclusive, unbiased and privacy-protecting technology.
Can you please give us your favorite "Life Lesson Quote"? Can you share how that was relevant to you in your life?
"In the middle of every difficulty lies opportunity," Albert Einstein
Some very well-known VCs read this column. If you had 60 seconds to make a pitch to a VC, what would you say? He or she might just see this if we tag them 🙂
AlgoFace is a computer vision venture client studio with a passion for Face AI enablement using advances in computer vision to power trusted and ethical Face AI ambitions. Our technology fosters accurate facial landmark tracking, face analysis, eye gaze estimation, data labeling and annotation tools, synthetic data generation and deep fake detection with privacy and inclusivity at the forefront. Our B2B and B2G Face AI enablement engine can be used to develop 2D and 3D Face AI solutions across mobile, desktop, embedded systems, AR/VR, the Metaverse and Web 3.0. AlgoFace's team of Face AI experts are committed to designing technology that is inclusive, ethical, accurate and private.