Beauty Trends Q&A Part Two with Daniela Ciocan
CEO of Access Beauty Insiders and Unfiltered Experience
Ali:
What are some other technologies that are impacting the beauty industry?
Daniela:
We are seeing consumers be so much more involved with the brands that they love and holding them accountable for their environmental footprint. There's a whole conversation now about greenwashing. Using blockchain technology in order to show the transparency of brands is now starting to make its way in conversations.
We're starting to see technology platforms that specifically cater to the ability of fashion and beauty brands to show consumers where ingredients come from, the providence of it, the carbon footprint. I think that that's an amazing use of technology as well — to educate consumers and empower them to make choices that are in line with their values and ethics.
There are also platforms that allow beauty brands to quantify their efforts, for example, into how much savings they will gain from carbon offsetting. There are so many platforms popping up that allow or size companies the ability to manage their supply chain.
Ali:
So back to packaging only because you are a partner of a packaging company. What are your thoughts on the refillable trend that's happening now? Do you think it is in fact sustainable and two, do you think it will stay?

Daniela:
I think there will be consumers that will definitely adopt and be supportive of such efforts. On the other hand, there are consumers who prefer the convenience of traditionally packaging. I think it remains to be seen. I mean, we're seeing the industry really pay attention to the materials and trying to find ways of reusing materials. several times. I think there's going to be other means in creating inventive packaging like packaging that dissolves. There's a company that has developed technology to encapsulate a product instead of packaging. The pod dissolves as you use the product. We are going to see different incarnations of sustainability. But regarding refills, like I said, a certain percentage of the population will adopt it but most will not.
Ali:
Back to brand loyalty, you have to be pretty loyal to continue to use refills.

Daniela:
For example, let's use ourselves as a guide — We are not very loyal, are we? Because we always want to try what is new. What's hot, what we just read about.
Ali:
That's probably one of the bigger challenges of being a beauty brand is building brand loyalty. What would you say are some other common challenges?
Daniela:
The number one biggest challenge is having enough resources so that you can connect with the right audience. That takes money. Second is being able to get the product into the hands of consumers. The story can be enticing but at the end of the day a story is just that but getting that product in your hands, looking at the packaging, trying it out, seeing how it works for you, that's a whole other conversation. Sampling is so critical. For smaller companies, it's so expensive to do.
That's why we're continuing to see influencer marketing as so important to brands. We are seeing a shift away from the big macro influencers that were so popular in the beginning, now it's more about the micro influencers and trying to tap into their communities. That's an expensive game because it means rather than hiring one influencer and sending them your whole collection. Now you have to send out product to a hundred, 200, 300 people out of which maybe 30 will post online. So it becomes very expensive. However, it's a more genuine way of connecting with smaller communities. It allows you to build a connection with so many more consumers this way, because they have a closer connection to their followers. It's expensive and it's a hidden hit or miss. I've worked with so many brands where we have identified an influencer which has the right DNA, their audience is a match for the brand and then you send them products, you wait and nothing happens.
Ali:
It seems like consumers are really demanding more authenticity. As you mentioned, a genuine review as opposed to something that feels very sponsored and scripted. You end up really trusting and valuing the opinion of micro influencers.
Daniela:
That's why reviews are so important. For example, with Amazon's marketplace you truly go by the reviews. For me when I discover something new, I always want to see what other people say about it. I trust the reviews so much more than I trust what the brand writes about their product.
Ali:
Getting positive reviews is a challenge.

Daniela:
It's a challenge for sure. As we were discussing, independent brands need to devote effort and resources into grooming consumer's authentic reviews as they are a source for others to trust your brand.
Ali:
What are the biggest opportunities for brands to differentiate themselves?

Daniela:
I mentioned greenwashing. We've seen the clean trend blow up. It became so big. All the brands started using these environmentally friendly terms but they were really greenwashing. They were stating that they were clean or free of chemicals — creating this perception that others are not or that they were better than others. It didn't help the overall the image because we've seen so many documentaries about the industry being one of the most damaging to the environment.
I think that is partially the fault of marketers. Having the ability to clearly show where ingredients come from, being transparent by using blockchain technology is so important instead of relying on how the brand is marketing themselves.
Having clinical studies where you can show the product's efficacy is important. You can tell your story, you can have beautiful packaging but you can only trust what cannot be disputed — like using blockchain, the results of studies and authentic reviews from consumers.
Ali:
It speaks back to authenticity. It builds brand loyalty, the more the consumer is aligned with the brand which goes back to why it is so important to have a strategy to differentiate yourself

Daniela:
For sure. Back when I started, I knew every brand, if you would ask me, I knew every brand. Now with more and more companies on the market, I am at a loss. There are so many brands, even as an industry insider, that I'm not aware of so what about the consumer?
Ali:
I am a proclaimed beauty junkie. I have way too many products.

Daniela:
That's where subscription boxes come in handy. That's one element that has helped a lot of indie brands connect with consumers who are beauty lovers. Every month you get to try something new. Hopefully, the product speaks for itself and does what it's supposed to then you may have a customer for life. They'll come back and buy it.
Ali:
Do you find time to sleep?

Daniela:
Oh, yes. I'm trying to be better at it. To be honest, that was my main issue with working and being so passionate. You always want to give. You always want to be involved. Then there comes the realization that I need to put myself first. I'm learning.
Ali:
As a beauty junkie and subscription box subscriber, I can say when a product does speak for itself— you're like, oh, I found the new cool product before it became popular.
Daniela:
Then you can become a brand ambassador and be rewarded by the brand. There's something to be said about the social selling element — using your customers as ambassadors.
Ali:
Absolutely. Daniela, thank you again for your time and great insights.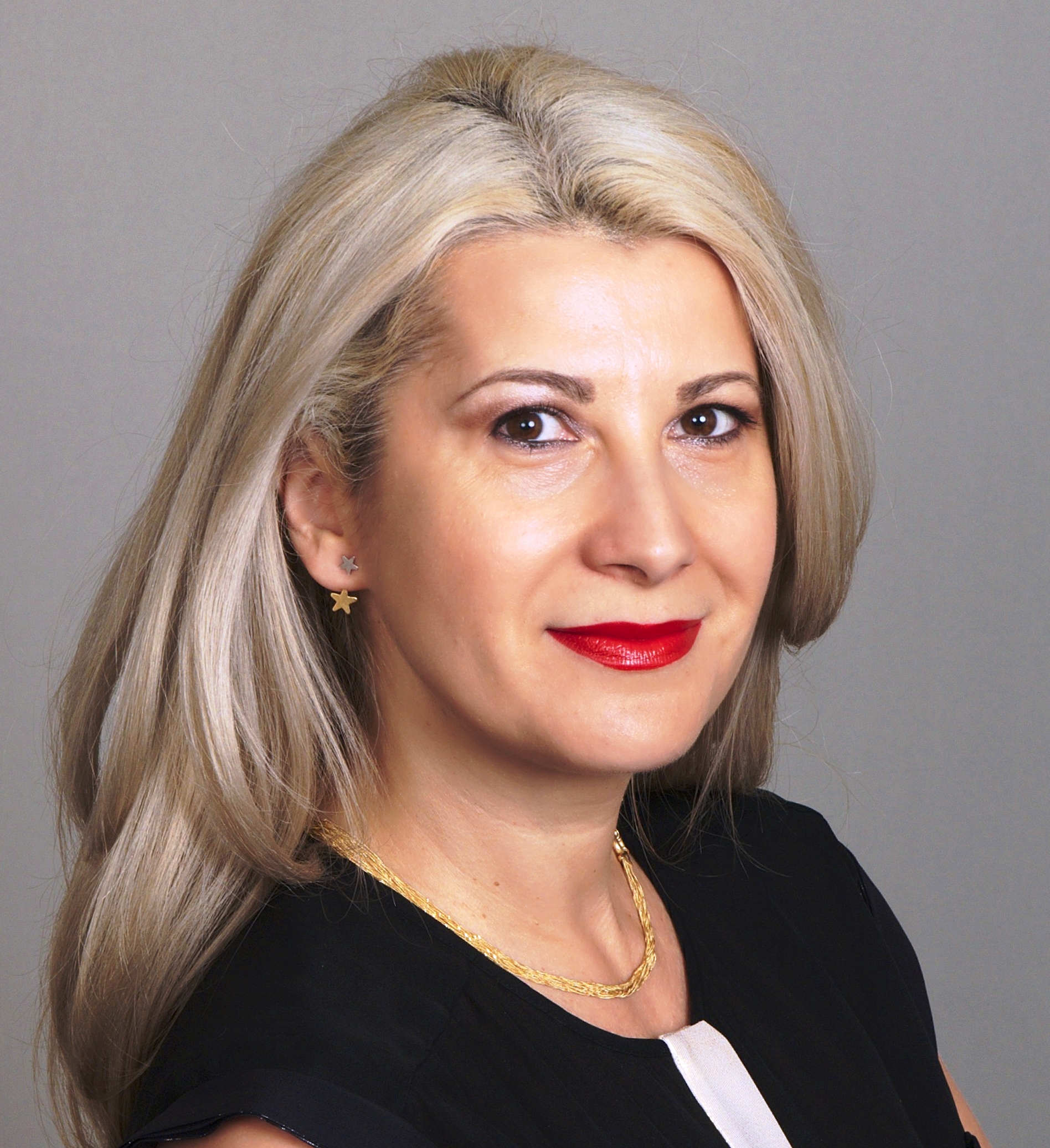 About Daniela Ciocan:
Daniela Ciocan is the Founder/ CEO of Access Beauty Insiders, a specialized firm with a proven 360-marketing approach targeting working with direct-to-consumer brands looking to scale quickly. Quoted in national media outlets such as VICE, Forbes, and NewBeauty, she most recently created UNFILTERED EXPERIENCE, a new beauty event, winner of BIZBASH BEST INFLUENCER EVENT 2019/2020. A two-time winner of Trade Show Executive's "Marketing Genius Award", Daniela is credited with growing Cosmoprof North America from infancy into one of the most awarded exhibitions in the country, continuously listed as one of America's "50 Fastest Growing" and "Top 100 Gold Shows" by Trade Show Executive and TSNN. Representatives from retailers like Amazon, Target, Neiman Marcus, QVC, and Nordstrom referenced "Businesswoman of the Year" and "Female Executive of the Year" (Women World Awards) winner Daniela to find "the next big thing" in beauty. Instagram @danielamciocan