In 2023, experiences will be the driving force behind commerce decisions. Leveraging technologies like artificial intelligence (AI) and augmented reality (AR) along with granular data will enable companies to hyper personalize their product and experience offerings.
In this interview with Daniela Ciocan, CEO of Access Beauty Insiders and Unfiltered Experience, we get a glimpse into the brands that are leading the charge and how hyper personalized beauty is becoming the new norm.
Ali:
Personalization of products from skincare to cosmetics to subscription boxes is growing rapidly, what are brands doing to create a more personalized experience and greater connection with their customers?
Daniela:
We continue to see personalization of product across beauty – for skincare, makeup, haircare, ingestibles and vitamins but also in terms of connecting with consumers for a better shopping experience.
Shoppable UGC featuring authentic video testimonials and reviews is seeing an evolution whereby the content served is customized and delivered based on the shopper's own skin tone, skin type, hair color, etc to give social proof that products work for them as developed by Hue.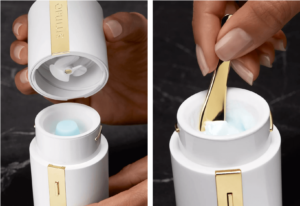 Opulus Beauty Labs, the brainchild of Clarisonic founder Dr Robb Akridge brings the science of manufacturing freshly made cosmetics in blends featuring actives and proper dosage personalized right at the time of application. The luxury devices create individual fresh potent dose of product without bottles or jars that need discarding.
Allel Skincare out of Sweden is developing personalized beauty products from consumer's DNA coupled with blood biology to find key drivers for individual skin and aging creating scientific products to expertly match their profile
For those seeking medical grade freshly compounded personalized skincare products normally found at a dermatologist's office, there's Musely; after a live online skin consultation with a dermatologist, a prescription for medical grade products is issued to a team of pharmacists who compound formulas packed with actives and ship them directly to over 400,000 real life patients.
Personalization in hair care through online questionnaires that gauge consumer's hair texture, health, scent preference and goals delivers unique products from companies like AURA HairCare or Prose Haircare.
Ali:
How will AR and VR disrupt the beauty experience in 2023?

Daniela:
The Metaverse is an attractive medium for beauty brands who have the budgets to engage and build a loyal consumer base. Several beauty brands have used this new medium include Valde Beauty and L'Oreal who most recently partnered with metaverse avatar platform Reda Player Me to personalize looks using Maybelline New York and L'oreal Professionnel makeup and hairstyles.
Adoption of AR will continue to become more widespread online as well as in-stores allowing for not only accurate product recommendation but for post follow-ups to assess adjustments to skin regimens as well as to showcase improvement.
The next wave of AR will move from the use of static pictures to video analysis such as the one being pioneered by Estonian company Haut.AI to allow for more accurate readings of things like acne lesions that are not flat surfaces.
VR technology allows brands to create immersive shopping store fronts online where exploration can be done individually or with a group of friends mimicking real life shopping experiences. Integration of AR allows for product try-ons for a full-on experience all from the comfort of one's home. Such technology can be used for bringing to life pop-ups around a specific holiday or a new product launch and allow for customers to engage with the brand regardless of geographic location.

Smaller emerging brands can combine resources to create online pop-up experiences and shops together that create more brand awareness and engagement as currently VR technology has been mainly available to major players.
Ali:
Who are the key players helping with creating greater personalization?
Daniela:
Innovative retailers are integrating AR and AI into stores to allow for greater personalization. Sephora debuted its first Store of the Future in Singapore whereby shoppers get skincare recommendations through Skincredible app, a dermatologist-grade skin analysis software and can scan items to access over 1+ million consumer reviews as well as use mobile checkouts for a unique experiential shopping journey.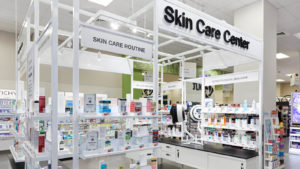 On the mass side, CVS has upgraded their front-end beauty departments with 3 locations getting an elevated SKIN CARE CENTER new format as a test phase. Onsite skin diagnostic tools help consumers assess their unique skin needs and identifies customized skin solutions by leveraging advanced LED technology from SkinScope and ModiFace's Derm Skin analyzer. On a larger scale a new partnership with REVIEVE offers skin diagnostic and makeup virtual try-ons in 600 stores across the country.
Ali:
How is the beauty industry using data, AI and analytics to inform product development?
Daniela:
Computer engineers and scientists are coming together to generate breakthroughs and innovation at a higher rate than ever before both from ingredient and formula development aspects.
AI powered fragrance creation is a reality through a collaboration between IBM & Symrise for Philyra, which uses continuous learning and feedback to refine fragrances it creates based on a library of 3.5 million legacy formulas, access to 2000 raw materials in 20 dimensions.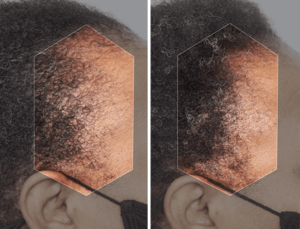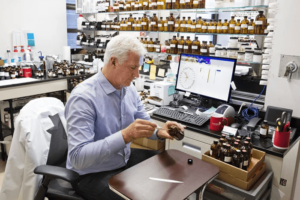 On the ingredient side, a new generation of computer experts are pairing science and molecular biology with powerful artificial intelligence to uncover natural ingredients like bioactive peptides in plants. Big-data technology is also being used to reverse-engineer ingredients that are harder to harvest or harm natural ecosystems.
As a most recent example, Harvard scientists used AI to find new molecules that get to the root of hair loss and target hair-follicle health, and they identified ProCelinyl™ as a clear winner which provided improvement generating thicker healthier looking hair in 97% of clinical trial participants for REVELA Hair Revival Serum product.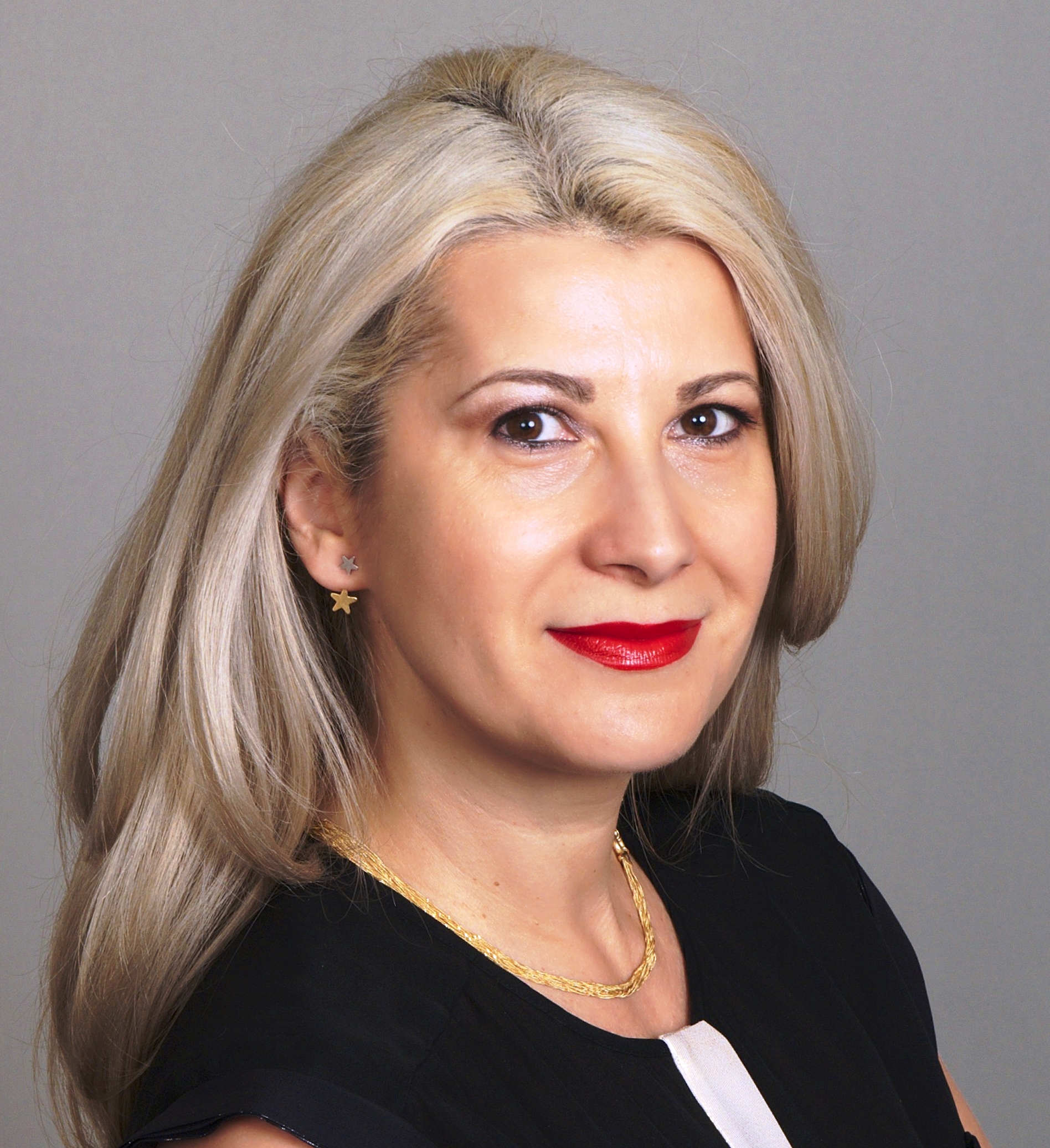 About Daniela Ciocan:
Daniela Ciocan is the Founder/ CEO of Access Beauty Insiders, a specialized firm with a proven 360-marketing approach targeting working with direct-to-consumer brands looking to scale quickly. Quoted in national media outlets such as VICE, Forbes, and NewBeauty, she most recently created UNFILTERED EXPERIENCE, a new beauty event, winner of BIZBASH BEST INFLUENCER EVENT 2019/2020. A two-time winner of Trade Show Executive's "Marketing Genius Award", Daniela is credited with growing Cosmoprof North America from infancy into one of the most awarded exhibitions in the country, continuously listed as one of America's "50 Fastest Growing" and "Top 100 Gold Shows" by Trade Show Executive and TSNN. Representatives from retailers like Amazon, Target, Neiman Marcus, QVC, and Nordstrom referenced "Businesswoman of the Year" and "Female Executive of the Year" (Women World Awards) winner Daniela to find "the next big thing" in beauty. Instagram @danielamciocan
Check out more with Daniela, The Evolution of the Beauty Industry, How Brands and Retailers Can Thrive.