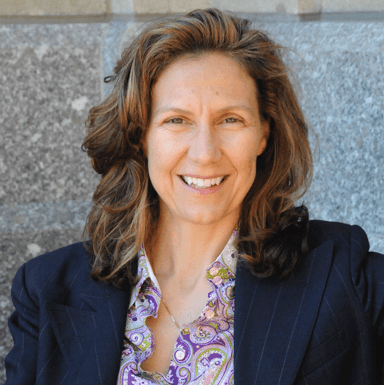 AlgoFace Inc, a leading Face AI computer vision software venture announced today that it has secured Jennifer Jordan as a strategic advisor. AlgoFace specializes in facial landmark tracking solutions and unbiased identity free biometric face analysis.
"Algoface is bringing to market the most inclusive dataset in the US for facial analytics, while preserving consumer privacy and security. The company offers commercial solutions leveraging its FaceTrace platform for cosmetics, medicine, automotive customers. I am excited to support the team in growing the company.

Jennifer Jordan
Jennifer spent six years as Corporate Vice President of Investor Relations at Cadence Design Systems and spent 10 years as Senior Vice President and Senior Equity Research Analyst growing Black & Company into a mid-tier investment bank through its sale to Wells Fargo Securities.
She has helped entrepreneurs, corporations, and investors create value. She launched the first internet coverage to grow Black & Company, a boutique Pacific Northwest investment bank into a mid-size one and subsequent acquisition. She also managed investor relations to increase shareholder value at a publicly traded Cadence Design, and made direct venture capital investments in early-stage high tech companies on behalf of the Commonwealth of Massachusetts at MassVentures.
As a Venture Capitalist at MassVentures, she dug deep into Massachusetts' entrepreneurial ecosystem from Boston and Cambridge to Springfield and Lowell to find differentiated hardware and software solutions that leveraged mining large data sets to bring novel insights to old and new markets, such as synthetic biology, IoT for advanced manufacturing, and GovTech. 
Jennifer served on the Board of Directors of ClearGov, MachineMetrics, Board on Track, and Spiro.ai. She has been an Observer on the Boards of Jebbit, OwnerIQ, Curoverse (acquired by Veritas Genetics), Ginkgo Bioworks, and Harvest Automation.
She is also on the boards of two terrific non-profits, the MIT Enterprise Forum of Cambridge, which provides programming for entrepreneurs from napkin to seed, and Amazing.Community, which helps women over 45 re-enter, pivot, or remain in the workforce.
Jennifer was a member of the Golden Seeds angel investor network, which invests in early stage companies where female founders hold at least a 10% equity stake.
Jennifer is currently a Managing Director with Techstars for the NY Barclays Accelerator and Female Founders First program, as well as an active mentor at TechStars Boston, MassChallenge, Springboard, the Harvard iLab, Fintech Sandbox, the Cambridge and Roxbury Innovation Centers, and now the Martin Trust Center for MIT Entrepreneurship.
"Jennifer is our strategic advisor who challenges me the most and keeps me on my toes especially on ethical AI related topics. Her connections and contributions in early stage tech, AI, and the capital markets have already opened up a diverse range of opportunities for AlgoFace.

Andrew Bart

CEO of AlgoFace
About AlgoFace
AlgoFace builds AR and AI technology that knows what's unique in every person. Through precise tracking of 209 facial landmarks, AlgoFace technology enables a deeper understanding of the human form, to detect and recognize people more accurately, more easily and more clearly. AlgoFace works with leading brands, agencies and OEM partners to power face AI applications in beauty, automotive, insurance, telehealth, medtech, and consumer electronics. Headquartered in Carefree, Arizona, they are a diverse team of passionate innovators with deep rooted knowledge in computer vision, augmented reality and applied artificial intelligence applications. For more information, please visit www.algoface.ai.